On Husarve farm, where the among Gotlanders wellknown cafée Svinhuset (The pig House) once stood, we offer comfortable accommodations. The farm has a long and interesting history with buildings that reflect the Gotland building tradition through the centuries. The main house has its roots in the 1800th centurury and was fully developed around 1825
Both the Farm-hand's Cottage and the apartment in the converted storehouse are recently renovated with well-equipped kitchen, toilet / shower and made fit for year round rental.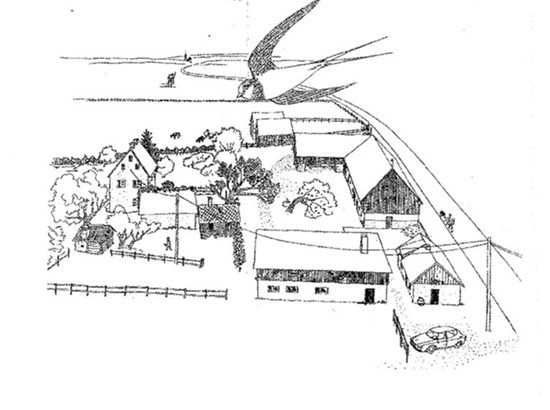 The Farm-hand's Cottage is the dark building in the middle of the image and The Storehouse is the long building at the front.
There is currently no active farming at the farm. In the interest of any allergics, we can not accept dogs, cats or other fur pets in our guesthouses.
Welcome to Husarve
Anders Wästlund